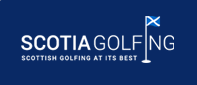 2015 - A Big Year For Scottish Golf
March 17, 2016 by Scotia Golfing
2015 - A big year for Scottish Golf - Tournaments
2015 Is set to be a big year for Scottish Golf as the Open Championship, The Aberdeen Asset Management Scottish Open and the Amateur Championship are all set to be played this summer in Scotland.
The Open championship will return to the Old Course, St Andrews for its 144th Edition and is sure to attract large attendances as Rory Mcilroy aims to defend his title. Whenever the Open is held at St Andrews Scottish golf receives a real boost as tourists from all over the world come to experience the traditional links courses and also the great Open Championship atmosphere. Scotia Golfing Open Championship packages can still be arranged for 2015.
The Aberdeen Asset Management Scottish Open is set for a new host as it moves to Gullane Golf Club. A combination of the Gullane #1 and Gullane #2 courses will host the event and with star names including 2014 champion Justin Rose and also major champions like Phil Mickelson, Rory Mcilroy and many more the event is set to be a huge hit. Once again the tournament will be held on a links course as has been the case since it moved from Loch Lomond in 2011. Many players now view this tournament as ideal preparation for the Open Championship as they familiarise themselves with the unique characteristics of Links golf. Gullane is one of many fantastic Links courses located in the Lothian area, and Scotia Golfing can offer a fantastic golf vacation in this region.
2014 Amateur Champion Bradley Neil will be defending his title in the Tayside Region of Scotland. Panmure and Carnoustie golf courses are hosting the 2015 event with the 36 hole Strokeplay qualifying held at Panmure and the matchplay held at Carnoustie. The Amateur Championship's past winners includes ; Sergio Garcia, Jose Maria Olazabal, M Manassero and Perthshires very own Bradley Neil. Panmure, one of Scotland's hidden gems is a fantastic Links and will offer a stern test before the 64 players with the lowest gross score tackle 'The Beast' (Carnoustie) in match-play. Both of these courses would provide fond memories for any Scottish golfing vacation and Scotia Golfing can arrange for these to be included in your tailor-made Scottish Golf Tour.
Please enquire now to plan your ultimate Scottish Golf Vacation.