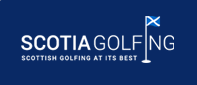 2015 - THE YEAR OF FOOD AND DRINK
March 05, 2016 by Scotia Golfing
2015 - YEAR OF FOOD AND DRINK
The year of food and drink is a chance for Scotland to spotlight and showcase the incredible variety of produce that is on offer. Scotland is renowned for its Whisky and Golf however it also offers a wonderful variety of cuisine. This year gives Scotia Golfing the chance to enhance our packages to showcase the wonderful variety of food and drink available. View the Discover Scotland section on the website to find out how you can combine your ultimate golfing vacation with the finest food and drink. http://www.scotiagolfing.com/discover-scotland/
If requested, your 2015 Scotia Golfing package can include Scotland Whiskey tours along with a guaranteed reservation at one of Scotland's finest restaurants. Luckily some of Scotland's best golf courses are located close to wonderful distilleries and restaurants so we are able to put together some fantastic combinations.
Imagine some of the following combinations:
A round at Nairn Golf Club followed by a tour of the Macallan Distillery
A round at Royal Aberdeen followed by a visit to the Glenlivet Distillery
Treat yourself to a Michelin star meal at Andrew Fairlie's after an exquisite round of golf at Gleneagles.
Let Scotia Golfing show you the real Scotland