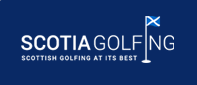 2016 Guaranteed Old Course Tee Times
November 12, 2016 by Scotia Golfing
Our 2016 Old Course package with guaranteed tee times is now available. We are able to customize the package to ensure you play your Scottish favourites along with the majestic Old Course. Demand for the Old Course is always extremely high so please enquire soon to check for availability.
The sample of St Andrew golf packages below can be altered to include courses in other regions of Scotland however they will all include a 3 night stay in St Andrews and a guaranteed tee time on the 2015 Open Championship venue. At Scotia golfing we offer more than just a Scottish Golf holiday. This means any of our packages and include:
Whisky tasting / tours, Guided tours around historic Scottish sights and fully qualified guided fly fishing with tuition (Catch a wild Scottish Salmon in the same week you play the historic 'Old Course')
Demand for these is sure to be high so please enquire soon to book your 2016 Scottish golf vacation.
Sample Package:
Day 1
Arrive in Scotland and meet your Scotia Golfing representative. They will explain your weeks itinerary while also introducing you to your driver and helping to load the luxury minibus. Transfer to the 5* Old Course Hotel St Andrews.
Day 2
Kingsbarns - Designed by Kyle Phillips, Kingsbarns opened in 2000 to rave reviews and is now ranked #19 in the World Architects Top Choice 100 courses. Plays host to the Dunhill Links each year and offers spectacular views of the coastline throughout.
Day 3
Old Course - Play the holy grail, the most famous of them all! The Old Course will once again host the Open Championship this year. Golfers who wish to play must have a maximum handicap of 24 for Gents and 36 for Ladies
Day 4
New Course, St Andrews - This wonderful course is located adjacent to 'The Old' and many locals view it as offering a sterner test with more definition. This course is in fact over 100 years old and is by no means 'new' and is one of the finest traditional Links courses in the world.
After your round transfer to the Marine Hotel Troon.
Day 5
Royal Troon - Play the 2016 Open Championship venue. Established on the Open circuit in 1923, Royal Troon has hosted the Open 8 times and is host to the famous 'Postage Stamp'.
Day 6
Prestwick - The course that was host to the first Open Championship in 1860 has kept all its traditional charm and remains a severe challenge.
Depart
COST PER GOLFER = From £3300 Per Person
Enquire at www.scotiagolfing.com