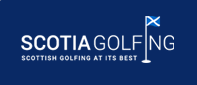 2018 Scotland Golf Trips
November 13, 2017 by Scotia Golfing
2018 Scotland Golf Trips
Bookings for 2018 Scotland golf trips are already well underway. With the Open Championship returning to Scotland, and a host of other tournaments being held here, 2018 is set to be a very busy year for our Scotland golf packages.
As ever, the majority of the demand for Scotland golf trips revolves around St Andrews . For the 2018 Scottish golf season, Scotia Golfing is actively trying to promote some of Scotland's lesser known golfing areas. Golfing regions like the North east of Scotland where championship Links courses; Royal Aberdeen, Cruden Bay, Trump International are all within 10 minutes of each other. Castle Stuart, Royal Dornoch and Nairn are also located in close proximity to this area and these fabulous courses can all combine to offer a selection of the finest Links courses in the world. A Scotland golf trip in the north east of Scotland (check out our Northern Lights Packages) is a must for any keen golfer.
(Castle Stuart Golf Links, Inverness)
Another fabulous golfing region of Scotland is the west Coast. Primarily known for the Open Championship venues in this area (Turnberry and Royal Troon), the west of Scotland can also offer an outstanding Scotland golf trip. Dundonald (host of the 2017 Scottish Open) is a fabulous, relatively new championship Links course. Western Gailes, Glasgow Gailes and of course Prestwick also offer a taste of classic Scottish Links golf. If you fancied travelling slightly further west then Machrihanish (1st hole voted the best opening hole in Scotland) and Machrihanish dunes are 2 other championship Links courses that are a must play for any avid golfer. Check out our best of the west Scotland golf package here.
(Turnberry Resort, Ayrshire)
Another area which can often be overlooked is East Lothian (south of Edinburgh). An area primarily known for Muirfield, east Lothian offers a fantastic selection of new and old championship courses. Classic Links like Gullane (1 & 2 ), North Berwick, Dunbar and of course Muirfield are all fabulous courses with fantastic views. New Links courses like Archerfield and the Renaissance have added even more quality to the area. Check out our 'Muirfield and More' package to find out more about this Scotland golf trip.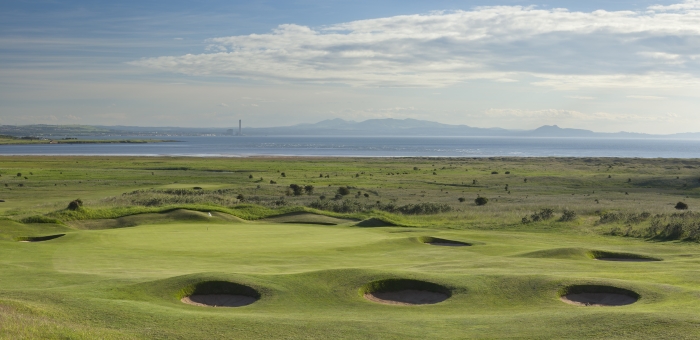 (Gullane Golf Course, East Lothian)
St Andrews is of course the 'Home of Golf' and we will continue to promote and offer golf holidays in this area, as the courses on offer are outstanding. However, we feel it would be unwise to not recommend some of the other truly spectacular golf courses littered across Scotland.
If times is not of the essence, then Scotia Golfing suggests experiencing 2 of our packages in one Ultimate Scottish golf vacation.
Please enquire now at www.scotiagolfing.com to find out more.