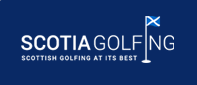 2018 Scottish Golf Tours Update
August 22, 2018 by Scotia Golfing
2018 Scottish Golf Tours Update
2018 has been a great year for Scottish golf tours. It has been Scotia Golfing's busiest year to date, and we are delighted to say that all of our clients have been extremely satisfied. It is our 4th of year business and we are delighted with the way things are going.
The weather throughout the summer in Scotland has been truly extraordinary, and it has meant that many of the Links courses have been playing the way they were designed.. fast and firey! We have been delighted the way our recommended golf courses have been displayed and setup this year and it has meant our clients have had a Scotland golf tour to remember.
(Machrihanish Golf Course, this fabulous Links is often overlooked)
Throughout 2018 our most popular packages have been the Golf and Whisky tours (Golf and whiskey tour). Because of this we have been working hard to plan and develop even more unique Golf and Whisky tours in Scotland to add to the website. These tours will focus around Scotland's best golf courses while also trying to include a few of our hidden gems and more rural courses - to give the clients a feel for the real Scotland.
A golf and whisky tour can include a game at the Machrie golf course and then tasting at Bowmore distillery, a game at Royal Dornoch followed by a tour and tasting at the fabulous Glen Morangie distillery and many more fabulous combinations.
2019 looks set to be another busy year and we have had many enquiries already for 2019 Scottish golf holidays. If you are interested in finding out more about what kind of Scottish golf vacations we can offer in 2019 then please enquire here at www.scotiagolfing.com.
We will also try to work with our clients to find out what kind of Scottish golf tour they would like and then work with them to put together a unique experience.
We will keep you updated with our new 2019 Scottish golf packages which will be added to the website soon.