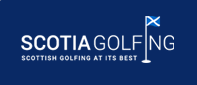 2019 Solheim Cup Golf Tours Scotland
August 24, 2017 by Scotia Golfing
Scotland is the home of Golf and can offer an unparalleled level of excellence when it comes to the best golfing vacation in the world.
Gleneagles will be hosting the 2019 Solheim cup which is another huge coup for Golf tours Scotland and Scotland golf trips in general.
Gleneagles is a fantastic Golf resort, renowned worldwide for its excellent hospitality and the 3 fantastic championship courses (which are available on many of Scotia Golfing's Scotland Golf trips).
The tournament will be held on the PGA course at Gleneagles which is the same course that hosted the 2014 Ryder Cup match between Europe and the USA. It is always great news when a Scottish golf course is selected to host a major golfing event as it attracts positive attention on the whole of Golf in Scotland and also gives many of the courses a chance to show the world how brilliant they are.
The 2014 Ryder Cup was praised as being the 'best held and attended golf event ever' which was fantastic for golf in Scotland and has helped increase the demand for Scotland golf trips and Golf tours Scotland.
Check out our 'Golf tours Scotland' and Scotland golf trips on our website at www.scotiagolfing.com
We can tailor the best Scottish golf vacation to suit your every wish.
We hope to hear from you soon.