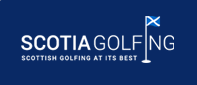 Archerfield to host Scottish Senior Open.
March 09, 2016 by Scotia Golfing
Archerfield to host Scottish Senior Open.
The Scottish Senior Open will be played at one of Scotia Golfing's highly recommended courses later this year, with Archerfield Links Golf Club the chosen venue. The annual tournament has been moved from the Torrance course at the Fairmont Resort in St Andrews to one of the Lothian's finest golf courses. This venue change has meant that 2015 will be a huge year for golf in the Lothian's as the Scottish Open will be played at Gullane Golf Club on a combination of the Gullane #1 and Gullane #2 golf courses. Scotia Golfing are currently offering packages to experience some of the finest courses in this area - http://www.scotiagolfing.com/package/lothian-links/ and we are able to offer packages that include both Gullane and Archerfield Links.
With demand likely to be extremely high for the 2015 season we advise making an enquiry as soon as possible to ensure that we can deliver your dream of Golf Vacations in Scotland.
Read the full story here:
http://www.scottishgolf.org/scottish-senior-open-moves-to-archerfield-links/