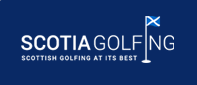 Arnold Palmer to build first course in Scotland
March 24, 2016 by Scotia Golfing
Arnold Palmer to build first course in Scotland!
One of the greatest players in golf history is set to build his first Links course in Scotland. In partnership with Castle Stuart Golf Links the Arnold Palmer Group is set to build a spectacular Links course on the Moray Firth Near Inverness. The man nicknamed 'The King' has always been a huge admirer of true Scottish Links golf and this new venture is set to compliment the spectacular Castle Stuart Course in one of the most scenic locations in Scotland.
As much as this is great news for Scottish golf this is also fantastic new for Scotia Golfing as we are looking forward to offering this in some of our packages in the future. The northern region of Scotland already has some of the best courses in world golf and the new Arnold Palmer course which is set to open in 2019 will make this region a genuine golfing hotspot.
Castle Stuart has enjoyed a spectacular first six years since its opening in 2009, having held the Scottish Open for three successive years and with the course being ranked No. 56 on Golf Magazine's top 100 courses in the World in 2013. With the Scottish Open set to return in 2016 Scotia Golfing will be advising its clients to add this course to their custom built packages or to book a Northern Lights Package and experience some of the most spectacular golf courses in the world.
With the 2015 golf season fast approaching we advise contacting Scotia Golfing as soon as possible so that we can organise that dream of Golf vacations in Scotland.