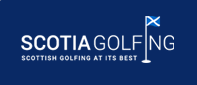 New Blog! A Round With Euan - Kings Course Gleneagles
January 19, 2017 by Scotia Golfing
New Blog! A Round With Euan- Kings Course Gleneagles
Throughout 2017 I will post regular personal reviews of my favourite Scottish golf courses that are also available on our Scottish golf tours. I will attempt to describe them from a players perspective and hopefully provide you all with some useful insight into what a Scottish golf holiday could involve.
This week I am reviewing the Kings course at Gleneagles. I have been fortunate enough to live close to Gleneagles for a number of years. Over the last 14 years I have had vast experience playing and caddying the 3 world class courses at Gleneagles (Kings, Queens and the PGA) and in my opinion the Kings is hard to beat. If you could give a brief description of what a Scottish inland course should be, I am fairly sure you would be describing the Kings course down to a tee (pun intended).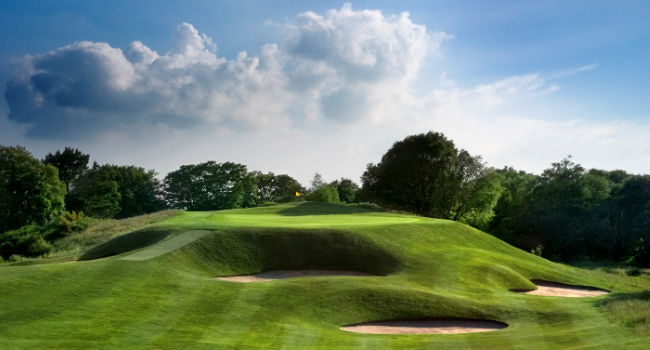 The course that hosted the first unofficial Ryder Cup (Great Britain won 9-3) is littered with deep cavernous bunkers and the fairways are lined with thick 'scottish' rough. The greens are large but severely undulating, which means that even a GIR (green in regulation) does not guarantee an easy par. In fact the kings course has some of the largest greens in the world (the 18th is the biggest in Britain). If your approach shot isn't accurate you could find yourself with a putt that feels like it would be better suited being played with a 4 iron.
Over the years I have witnessed firsthand many golfers struggle to come to terms with the King's unique design. At times while caddying, it felt like I had raked half the Sahara desert by the time we reached the half way house (interestingly this is actually located near the 11th tee which means the back 9 flies in). These experiences helped me develop a game plan which is simple but effective, and in fact helped me win the annual Caddie competition on this course back in 2012. The game plan is...(drum roll please) - KEEP THE BALL ON THE FAIRWAY! You may find that this game plan is also effective on other courses (it is), however the Kings is actually playable if you don't try to be greedy.
The fairways are generally wide and the course isn't hugely long. The punishment for missing a fairway however, is severe. Landing in a fairway bunker will cost you at least a shot (i also find these bunkers are somewhat like a can of pringles.. once you land in one you'll be trying them all out) and the rough can be very thick, which can mean merely finding your ball is a chore. Apart from a few holes (the 4th which is a very long uphill par 4) maximum length isn't required off the tee so I would advise hitting a club you have some confidence with. This will then give you the best chance of finishing somewhere on these large greens which will give you a realistic chance of making a par... or maybe even a birdie.
It is of my humble opinion that a round of golf on the Kings will improve any Scottish golf tour and will offer some variety to the usual Links experience.
Please enquire now to find out more about this fabulous course, and to add it to your tailor-made Scottish golf vacation.
Euan Fuller