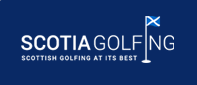 New governing body for amateur golf in Scotland
March 31, 2016 by Scotia Golfing
New Governing body for amateur golf in Scotland!
From October 1st 2015 there will be a new governing body for amateur golf in Scotland. The Scottish Golf Union has announced it will merge with the Scottish Ladies Golfing Association to form a new company, Scottish Golf Limited which will become the governing body for all amateur golfers. After many years of discussion the amalgamation of the two governing bodies has finally taken place. This is a really positive step and helps golf keep up with other sports that have had one governing body for many years.
This move in the amateur game follows the recent announcement that ladies will be allowed to join the Royal and Ancient Golf Club at St Andrews. The first honorary lady members of the R&A will include The Princess Royal, Laura Davies and Annika Sorenstam. St Andrews will host the Open Championship in 2015.
Muirfield and Royal Troon still remain 'men-only' clubs however ladies can play the courses and Royal Troon also offers an associated 'Ladies Golf Club'.
With the 2015 Women's British Open set to be held at Turnberry it looks like this will be a great year for women's golf in Scotland. Scotia Golfing will be delighted to organise ladies golf trips to some of our beautiful Scottish courses or even better let us organise your next mixed outing to Scotland.
Please enquire now to find out about our 2015 packages.