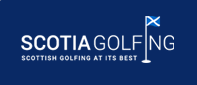 Plan Your 2016 Scottish Golf Vacation Now
September 21, 2016 by Scotia Golfing
Plan Your 2016 Scottish Golf Vacation Now
With the 2015 golf season slowly coming to an end it is now a great time to think about booking your 2016 Scottish golf holiday. We are constantly planning new and improved sample packages to add to our catalogue however as everyone's individual needs vary we do like to find out what our clients are looking for.
(Kings Course, Gleneagles)
Simply use our simple online enquiry form to give us that little bit of information that we need to provide you with a variety of possibilities for your stay.
Booking a Scottish golf holiday is not easy, with over 550 golf courses located around the country and many other activities available it is quite a challenge to decide what to fit into your stay.
(Gullane Golf Course)
Simply enquire at www.scotiagolfing.com and a Scotia Golfing representative will get back to you with a few options.
We can cater for all comers and can plan a selection of holidays including :
Golf Intensive (Experience a different Scottish golfing treasure each day)
Golf and Fishing (A variety of fishing is available)
Golf, Fishing and sight-seeing (Sight-seeing will include; guided city tours, historical landmarks and a visit to some of Scotland's most historic Castles )
Golf and Spa
Any or all of the above.
Please enquire now to book your 2016 Scottish Vacation and let us make it one you will never forget.