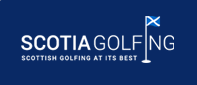 Scotland's Finest Golf Courses - Kings (Gleneagles)
April 14, 2016 by Scotia Golfing
Scotland's Finest Golf Courses - Kings Course (Gleneagles)
The Kings is one of three championship courses at the Gleneagles resort in Perthshire. The Kings is a James Braid design and is comfortably in the top 2 best inland courses in Scotland (alongside Loch Lomond). Within two years of its opening the Kings course hosted the first informal Ryder Cup between Great Britain and the USA, a match that Great Britain won 9-3.
Lee Trevino once commented while standing on the first tee at the Kings 'If heaven is as good as this, I sure hope they have some tee times left'. The views on offer throughout the 18 hole experience are spectacular as the golfer meanders their way through the moors while admiring the rolling Perthshire hills as a picturesque backdrop.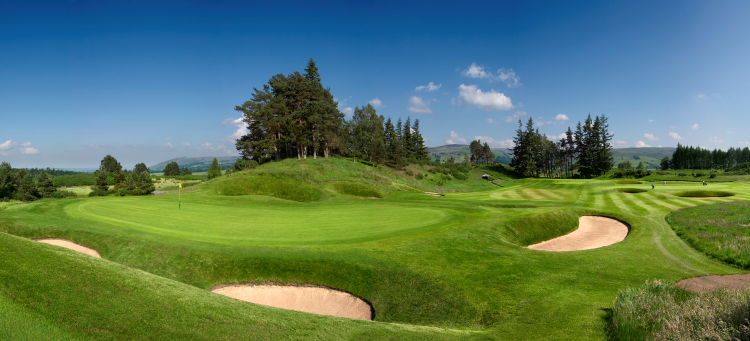 (17th Hole)
The selection of holes on offer at the kings is also fantastic. Holes 1 and 2 offer the golfer a relatively friendly start to their round even though scoring a high number is still a possibility. From the 3rd to the 9th the course then shows its teeth with some of the finest selection of par 3's and par 4's you will ever experience. The par 3 5th and 8th may not be the longest however the elevated greens surrounded by bunkers and steep runoffs makes distance control vital, and any wayward shot will be severely punished. The 466 yard par 4 4th can only be described as one of the most difficult par 4's in golf, playing uphill and protected by deep fairway bunkers and fairways lined with traditional Scottish rough, a par 4 will feel like a birdie no matter what level of golfer you are. The back 9 is where the golfer can try to make their score however trouble still looms for any wayward shot and the undulating greens will offer the golfer a test throughout.
(Par 3 5th)
The Kings course offers some variety to your Scottish golf vacation as it is slightly different to the traditional Links. The Gleneagles resort itself is luxurious where every detail has been carried out to the highest standard. Being located in central Scotland, Gleneagles is also well placed to allow visitors the chance to experience all that Scotland has to offer and Scotia Golfing has showcased this in our 'Experience Scotland Golf tour' packages and also our 'Best Of Both' sample package which has been tailor-made to meet the golfer and non-golfers ultimate Scottish vacation requirements.
Please enquire now to find out about our tailor-made golf packages and add a round at the Kings course to add finesse and variety to your Scottish golf vacation.